Michael is Inefficient!
How can inefficiency be helpful?
3 years ago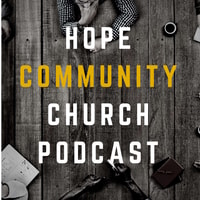 Episode Notes
We meet with Michael Boland to discuss his love for efficiency and what he's learning about the importance of inefficiency.
*This is a podcast of Hope Community Church, Twin Cities, MN. Created to encourage and equip the people of our church to make fully devoted followers of Jesus.